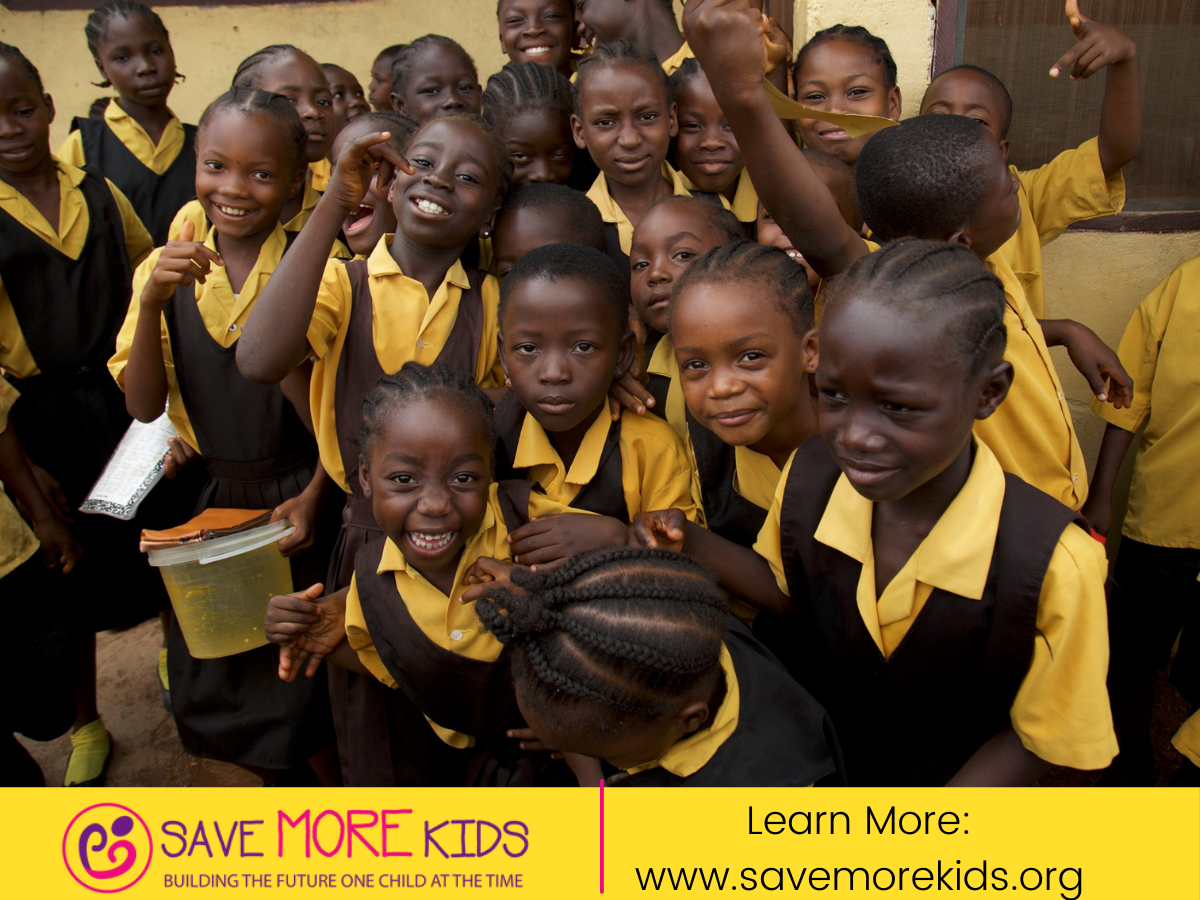 We hold non-profit organizations near and dear to our heart, and each month we want to celebrate a non-profit that we work with to help spread awareness about their story, mission, and vision.
This month's highlight is the nonprofit Save More Kids. Save More Kids is a 501 (C) 3 non-profit agency founded by Quanuquanei Karmue (Q) and his wife Wendy Karmue. SMK supports Christ's Children Home Orphanage (CCH) located in Liberia, West Africa.
SMK was created as a means for reaching thousands of children living with very little hope for their future. As a result of a decade long civil war, and the most recent Ebola crisis, children in Liberia experience a variety of unsavory conditions on a daily basis. In addition to fighting extreme poverty, rampant unemployment, and a lack of a functioning school system, thousands of young people live in conditions with little hope for their future.
𝗧𝗵𝗲𝗶𝗿 𝗠𝗶𝘀𝘀𝗶𝗼𝗻 & 𝗩𝗶𝘀𝗶𝗼𝗻
SMK's mission is to sustain the development of urban, rural, underdeveloped communities and societies by cultivating young minds, empowering youth and establishing sustainable resources that will give the next generation of Liberians an opportunity to lead a more prosperous future.
SMK's vision is to rebuild a nation by investing in a sustainable economic infrastructure that starts with the empowerment of the most valuable assets, the children of Liberia.
Save More Kids has developed a long-range plan called 𝗧𝗛𝗘 𝗜𝗠𝗣𝗔𝗖𝗧 𝗣𝗥𝗢𝗚𝗥𝗔𝗠 as a unique model to address immediate problems in Liberia and to encourage positive advancement towards long-term and sustainable solutions.
If you would like to learn more about this wonderful organization please visit their website https://www.savemorekids.org/