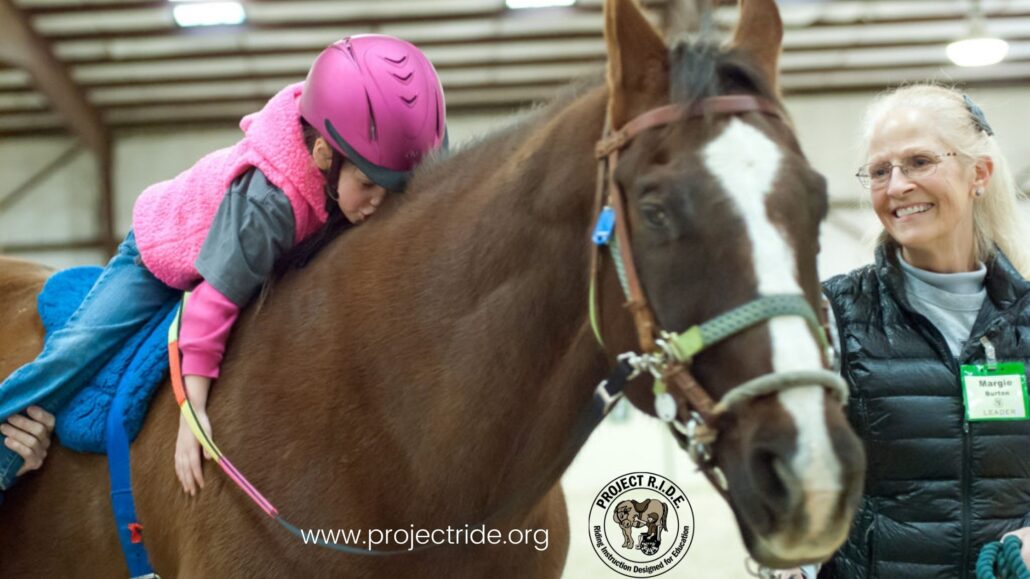 Every month we celebrate a non-profit to help spread awareness about their story and mission. This month's highlight is the non-profit Project R.I.D.E.
Project R.I.D.E. is located in Elk Grove, CA and provides safe, therapeutic recreational horseback riding instruction to people with special needs, with emphasis on personal achievement in a non-competitive setting, students of all abilities can succeed. Riders build confidence, strength and skill, and challenge physical and mental limitations with the help of their specially trained equine assistants.
From their website "There is a magic that occurs between horse and rider, forming a very strong bond, especially when the rider is in any way limited"
Their goal is to improve physical, emotional and social functioning through participation in a highly structured and safe program using carefully selected and trained horses. Riders improve their balance, posture, flexibility, sensory awareness and endurance in addition to increasing confidence, self-esteem, self-discipline, motivation, attention span and integration with non-disabled peers.
In addition to riding, they also offer unmounted programs such as Silver Stable Society which uses horses to benefit people living with dementia, and The Equicizer which uses a therapeutic riding tool.
The Project R.I.D.E. program is a unique experience for everyone – riders, volunteers, staff and community friends.
If you would like to learn more about this wonderful organization, volunteer or donate please visit their website www.projectride.org and follow them on Facebook www.fb.com/projectRIDEinc